We offer emission calculators and provide deep integrations to our offsetting process, including payments. If your use case is unique, we offer custom tailored solutions.
Development & Implementation Resources
How Edelweiss offers climate-neutral flights
flyedelweiss.com integrates seamlessly with the myclimate API to calculate and offset carbon emissions, allowing their customers to pay for carbon emissions during the booking process of their flight.
As the carbon offset is integrated tightly into the booking process, customers do not need to enter their contact or payment information twice (as opposed to linking to myclimate calculators). The experience for the customer is seamless and easy.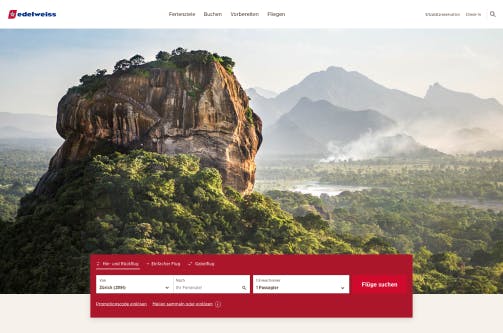 Partners using our IT solutions